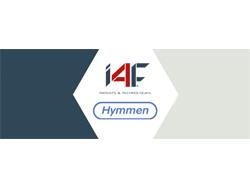 Hamont, Belgium, January 24, 2022 – I4F, a group of companies providing patents and technologies to the flooring industry, announced that CFL Flooring has acquired a Hymmen Jupiter digital printing line for its US factory and signed a new digital printing technologies license agreement with i4F. This reinforces CFL's long-term digital printing strategy as well as the company's commitment to innovation while reducing its carbon footprint. CFL's next-generation rigid cores will be produced using Hymmen's Jupiter JPT-C board printing line.
With approximately 4,500 employees, CFL Flooring is an innovator in the manufacture of rigid core and other hybrid vinyl flooring solutions. Over the past eighteen months, the company has invested heavily in its state-of-the-art production facility in Calhoun, Georgia, which is now fully operational. The new Jupiter digital print line will be located in Calhoun and will be used to produce CFL's next generation rigid core lines.
In addition to the multiple design and production benefits, CFL's decision to purchase the digital printing line was driven by its goal of reducing its carbon footprint as well as becoming more sustainable. Digital printing eliminates the need for certain elements, including decorative films and plastic wear layers, thus reducing the total amount of PVC usage, reducing plastic waste, as well as the impact of the stresses of the production-related supply chain.
Designed to enable 24/7 industrial production, Hymmen's Jupiter JPT-C card printing lines offer extremely precise register accuracy. This ensures the highest levels of color stability and print quality while maintaining print speeds of 25-50 meters per minute.