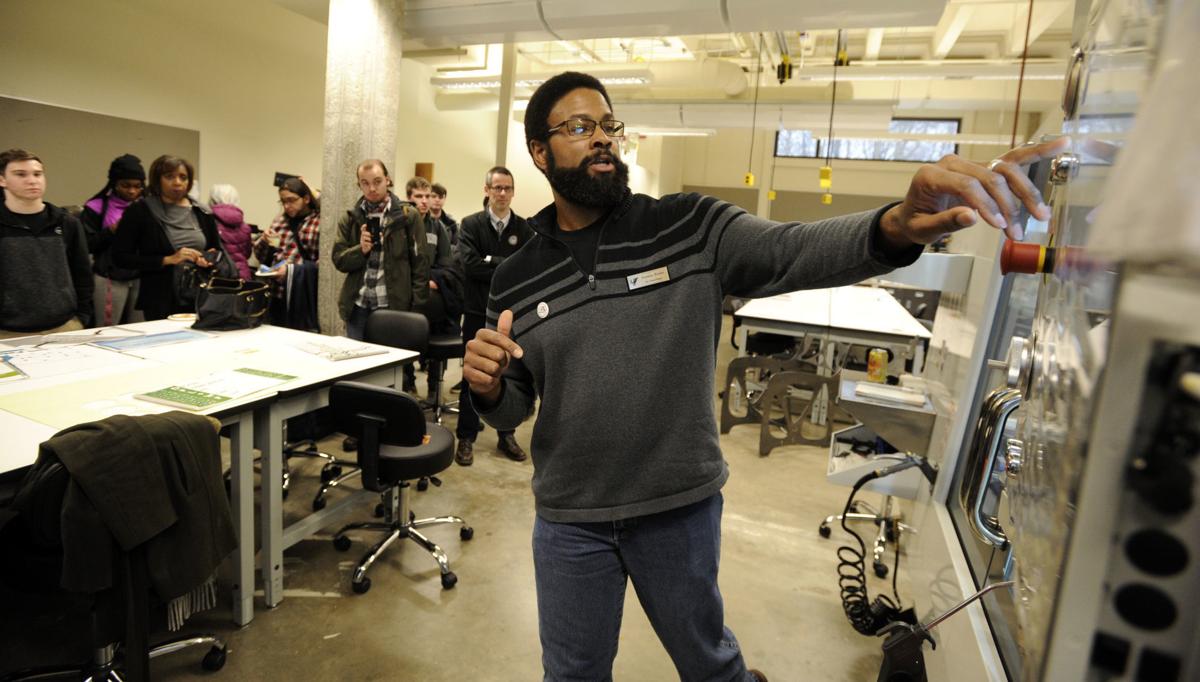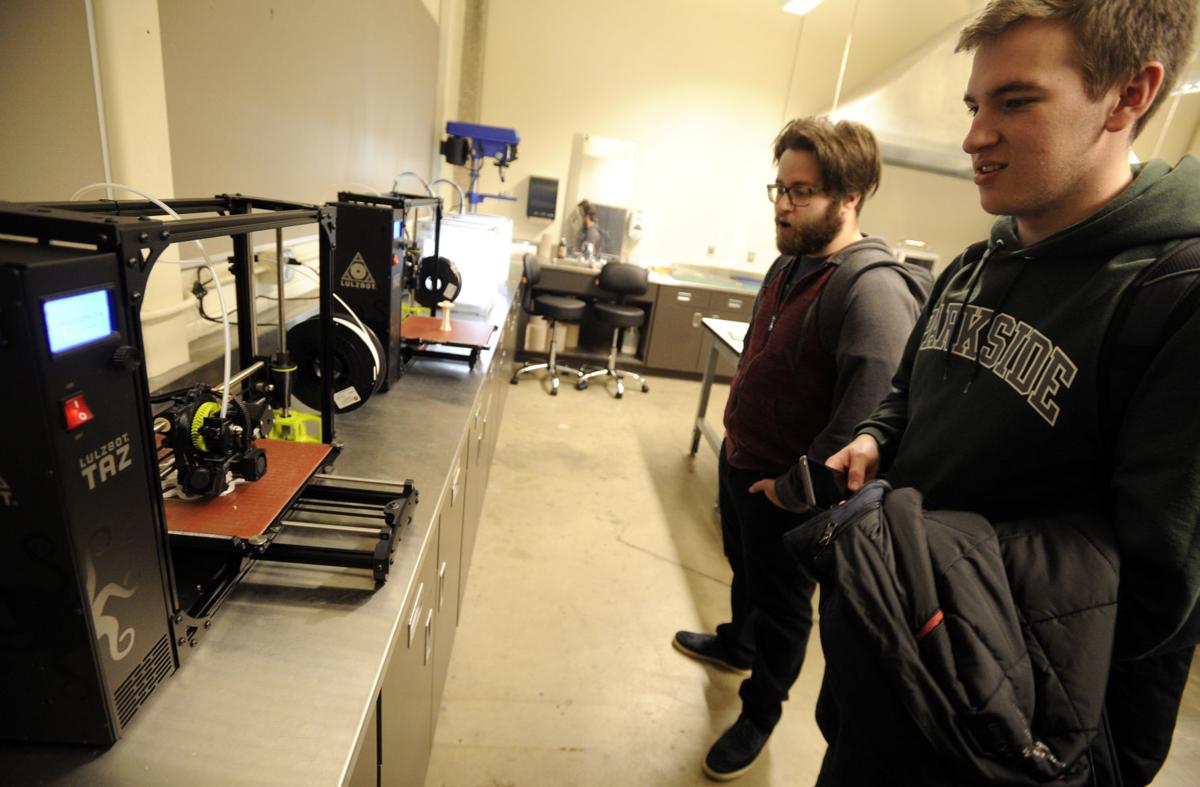 SOMERS – The new digital design and manufacturing labs at the University of Wisconsin-Parkside will soon benefit more art, theater and graphic design students.
The new lab, located in the Rita Tallent Picken Regional Center for the Arts and Humanities, debuted on Wednesday.
It includes high-tech 3D printers, vinyl and laser cutters, embroidery machine, CNC routers and CNC milling machine. It's actually one of four labs that work together to provide students with access to design and manufacturing capabilities, according to Lesley Walker, dean of the College of Arts and Humanities.
The laboratories support an industrial plasma cutter located in the sculpture studio at Molinaro Hall. A separate area with 16 computers where students can create their designs digitally is in a "dry lab," Walker said.
Total expenses for the labs, including upgrades to machinery and facilities, were $ 300,000 with one-time funding from the university.
Walker moderated a discussion on lab capabilities with a panel of professors from UW-Parkside, who explained how art, technology and industry go together.
At the public preview, the panel of professors – Trenton Baylor, Jody Sekas, Carey Watters and Stage Lab Supervisor Nate Stamper, Technical Director of the campus-based Fireside Theater – were joined by the Chancellor of the 'UW-P Debbie Ford.