Rangoli, which means "a range of colors" in Sanskrit, is a traditional multi-colored Indian art form and floor decoration. It symbolizes wealth, joy and prosperity, as well as a thank you to the deities. The Rangoli Movement in Little India is a month-long multi-sensory visual and digital art showcase that presents a new perspective on rangoli as an art form.
Visitors can expect a range of experiential activities and workshop programs suitable for all ages. There are three different sections of the Rangoli Movement to visit.
---
Rangoli Art Exhibition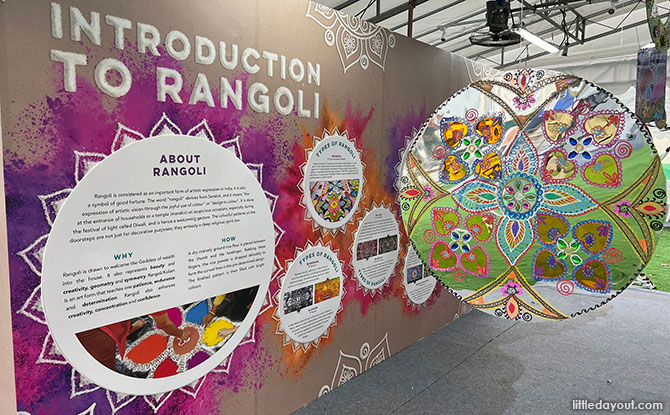 Upon entering, one will see a tent with panels and decor giving visitors an introduction to the art of Rangoli. There are various beautifully decorated mirrors with Rangoli designs along with explanations of the different types of Rangoli and the different materials used to form the artwork. Rangoli art workshops are available at specific time slots during the exhibition.
---
READ: Best Outdoor Playgrounds in Singapore
---
Rangoli Movement Workshops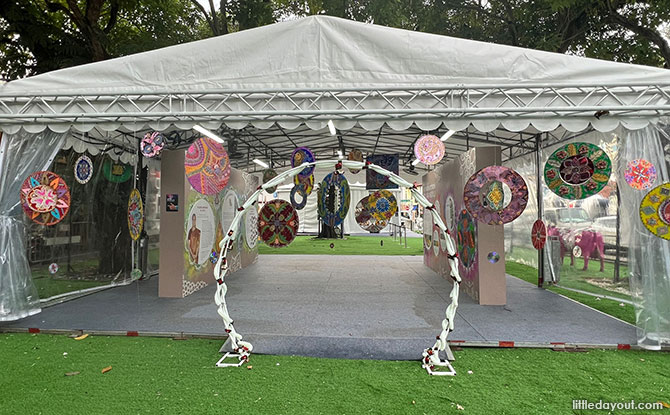 Expect workshops such as a Therapeutic Sand Art Scramble Workshop hosted by the Visual Arts Center and a Traditional Rangoli Art Workshop by Guinness World Record Holder for the World's Largest Rangoli, Vijaya Mohan.
---
Rangoli digital art
Rangoli digital art comes to life through large life-size projections in another of the tents. Upon entering, visitors will see light projections of beautiful Rangoli designs. There are also "dance booths" allowing visitors to create their own Rangoli digital art by dancing in sync with the music. The creations will come to life through moving, rotating and twirling projections on the walls and ceiling.
---
DIY Rangoli Arts and Crafts
The last section is a tent where visitors can have fun and do arts and crafts activities. The station provides colored markers, crayons and other materials needed to decorate and design the Rangoli as desired.
---
The Rangoli movement in Little India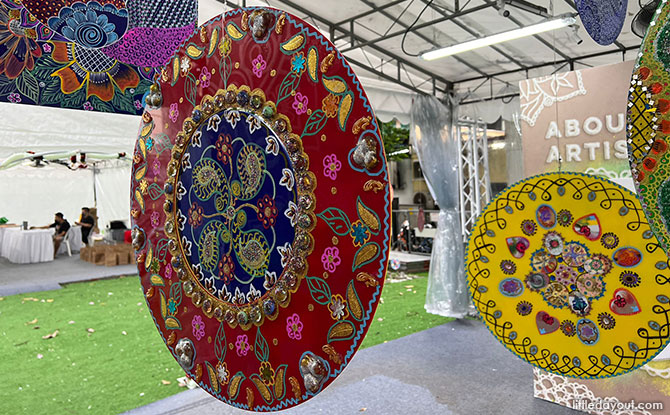 The Rangoli Movement is located at Poli @ Clive Street, opposite Dickson Road. Admission is free for the public and a reservation is required for the workshops. More details can be found on the website here.
---
READ: Best Outdoor Playgrounds in Singapore